Welcome New Dancers
(Did I say this before?) Square Dancing is a great way to have fun, keep active and get connected to people in your community. Clubs across the GTA dance regularly, usually from Sept to May.

Below are up-coming new-dancer friendly events. No experience or partner necessary. Check back regularly, paticularly in September & January.



In Fergus, the Drumlin Contra Dances feature a new dancer orientation at every dance, show up at 7:45 and you're dancing at 8:00!

In Lindsay, the Kawartha Country Cloggers can start you dancing any day. Drop in Wednesday morning, and tell Carol you wanna be the next Gene Kelly.


A big shout out to new dancers who recently graduated from the Basic class at Otonabee Squares in Peterborough. We look forward to meeting you on the dance floors around Ontario. Lots of fun awaits. Congrats all around to the club as a whole for it's hard work in recruitment, and making the class a fun place to be.
Getting the word out
We sponsored
College Royal
Mar 18 & 19, the annual open house at University of Guelph, which includes an old time square dance competition each year.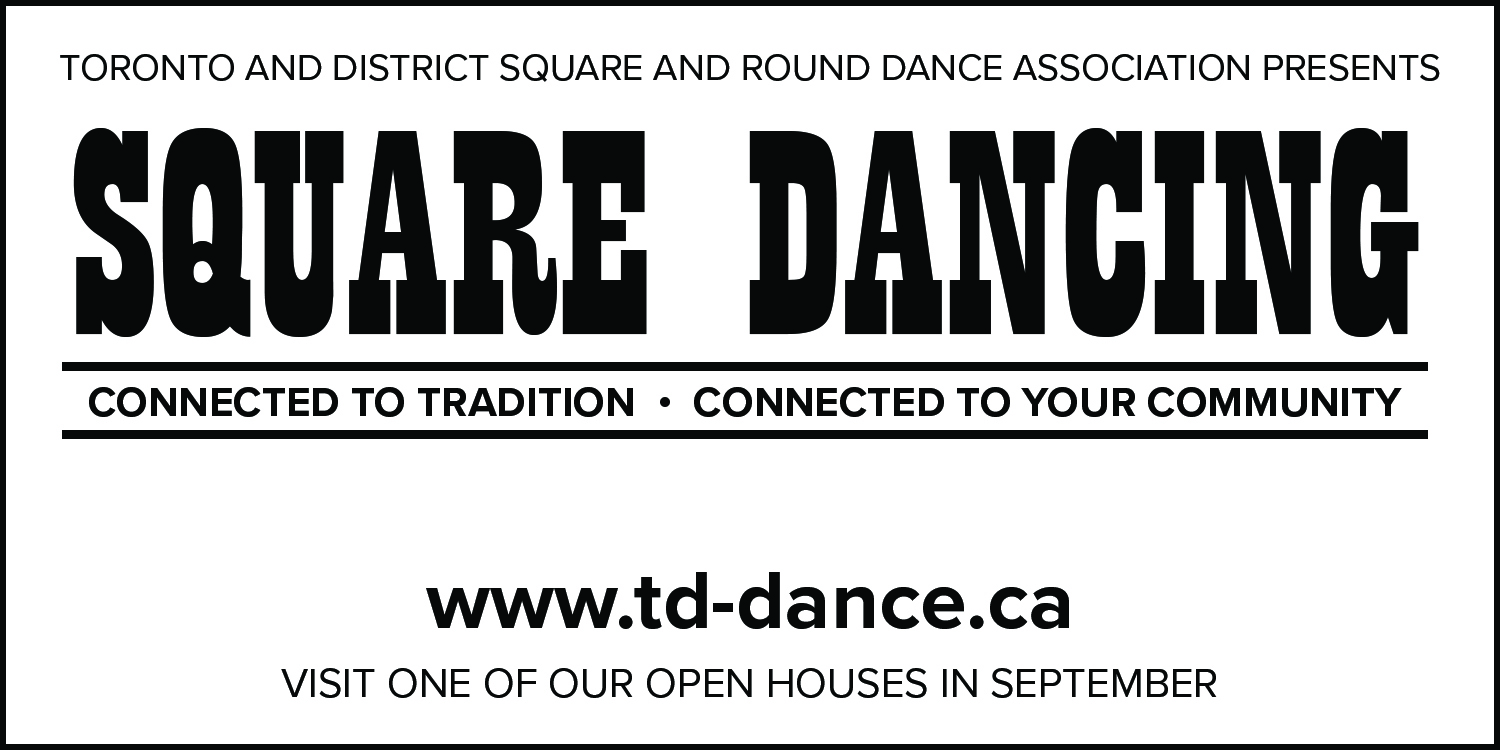 Here's a copy of our ad that appeared in the Program of the
Shelter Valley Folk Festival
, Colborne ON, Sep 2-4, 2016.
We also sponsored the
Canadian Open Clogging, Square Dance and Step Dance Competition
, which was part of the
Dundalk Fall Fair
last September.